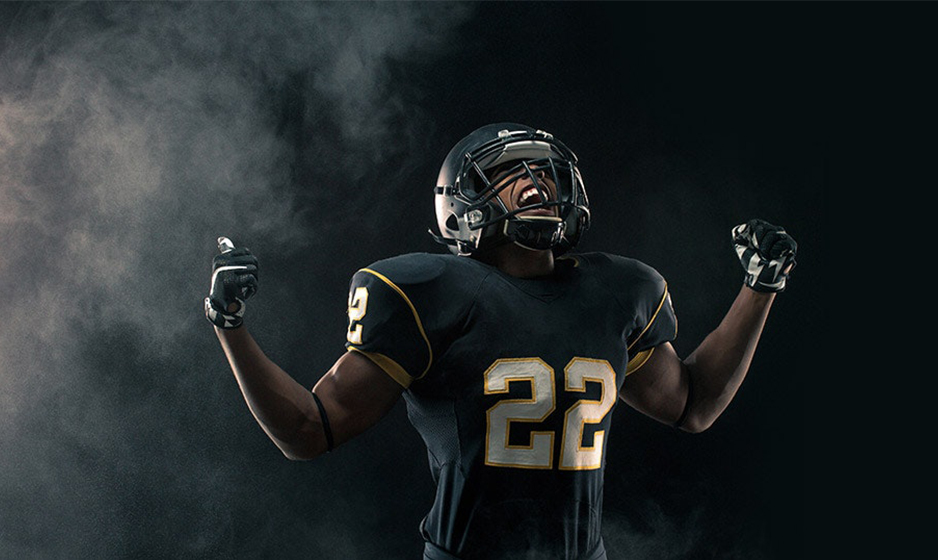 Getting ready for NFL: 5 greatest Super Bowl moments
I have been a hardcore NFL-fan since I was a teenager.
NFL is The Greatest Show on Turf.
For me, it truly is.
There is no other sport that can take such a strong command of me during a game.
Let's face it; the production of a football game is immaculate and then if you add the side shows like "GameDay Morning" and the unprecedented "Hard Knocks", that follows one team during the entire preseason, it evolves to something much, much bigger…
Nonetheless. I have a great story to unfold for you guys and this is back in 1994/1995, Los Angeles, Tinseltown, Home of LA Law.
I went to college in California and this was the best education I have ever got, both off and on college campus. The culture, the people, from where more than 40 countries met, shared and enjoyed life in the United States back then. A swell time. A time for the ages to remember and what was the exact moment when I realized that time stood still: Super Bowl Sunday!
I spent the Saturday prior to Super Bowl Sunday with my friends and girlfriend, yet I was only thinking what was coming up the very next day – The Super Bowl. The Greatest Show on Turf. The Hallabaloo of Hallabaloos.
I woke up early, started to read the weekend papers, LA Times and USA Today, and then I jumped on my bike and went home. I had about a 15 minute bike ride to my place and I lived close to the most crowded intersection in Newport Beach. It was close to ten-ish when I got going. That 15 minute bike ride was a ride I will never forget and I still cherish it today. Why? Because there were no people on the streets.
It was all quiet and solemn. When I got to the intersection, the only thing I saw was a flinch of The Ghost of Tom Joad. I saw nada, niente, nil people. It really was weird.
Then, when I came closer to the houses and the yards, I realized what was going on. The American Tailgating Day of the year had embarked.
In every yard there was a barbeque going down. Laughter, games being played, people having great fun. In their own yards – just like a Swedish Midsummer Eve. People stayed home. They had, like me, been looking forward to the Super Bowl Finals between San Francisco 49'ers vs San Diego Chargers. A game that was over at halftime with Niners leading with 28-10. If I remember correctly, Steve Young had a great outing that day and finished the game with six (!) touchdowns which was remarkable.
The game however was a bore of a lifetime and is often quoted as the "worst Super Bowl ever!".
Now it is 2019 and we are about to start the 100th season of the NFL. At the end of it, we will get to witness Super Bowl LIV, the 54th Super Bowl and the 50th modern-era National Football League (NFL) championship game. Because of this I have been asked to pick my "5 greatest Super Bowl moments" and how could I say no to that…
Super Bowl. The Greatest Show on Turf. In 1967 the first ever Super Bowl was aired and the advertising cost for a 30 second spot had a cost of 42 000 dollars. Fast forward to Super Bowl 50, the amount paid for an ad of 30 seconds would cost you a cool 5 million dollars (!). Just to shed some light on why we call it the most glorious day of them all every year.
Okay, let's get ready to rumble. I will start with my fifth greatest Super Bowl moments and remember, this is my list with my own subjective thoughts.
5. New York Jets – Baltimore Colts 16-7
Miami 1969, January 12
The Guarantee!
I was not even born yet this end up on my list?!
Yes, it certainly does and the reason for that is "Broadway Joe" – Joe Namath. He stood stout and professed: "We're gonna win the game, I guarantee it", just three days before the game. By saying this, he let all the pressure come down on him instead of the team.
The Jets were big, big underdogs against the Colts, but when all four quarters were played, The New York Jets won the game 16-7 and Mr Namath stood taller than ever…
Super Bowl III: Jets vs. Colts highlights
4. Pittsburgh Steelers – Arizona Cardinals 27-23
Tampa 2009, February 1
Santonio Holmes nails it!
For me, this game has two moments that epitomizes Super Bowl XLIII.
It starts with linebacker James Harrison (who still plays at the age of 38 for Steelers) who converts a pick 6 from Cardinals from Steelers own 10 yard line and runs all the way for a touchdown. This guy weighs 110 kilo and is 1,83. A huge fella. After that run, Harrison's best friend of the day was an oxygen mask.
Yet the most glorious moment came when Santonio "Toni" Holmes catches a throw by Big Ben Roethlisberger in Cardinals traffic (three guys surrounding Holmes), but the throw is spelled p-e-r-f-e-c-t-i-o-n and the grab inbounds is flawless.
Super Bowl XLIII: Cardinals vs. Steelers highlights
3. New York Giants – Buffalo Bills 20-19
Tampa 1991, January 17
Scott Norwood; wide out!
The Buffalo Bills went to four straight Super Bowls between 1990-1993 and unfortunately for Bills fans, they lost them all. The closest game and a game they were winning with 8 seconds remaining on the clock was in Tampa, Super Bowl XXV.
Scott Norwood; a solid kicker for the Bills in their hey days had already made a field goal during the game. A 23 yard field goal. It was an impressive march in just under 2 minutes from their own 20 yard line by quarterback Jim Kelly to the 47 yard of New York Giants. A tremendous effort.
The Buffalo Bills had all the momentum. The Super Bowl XXV was just a kick away. Scott Norwood stepped out on the field once again, and had a 47 yard field goal to make. In Tampa they played on grass. Norwood was all set and the kick was…wide out and no good. The New York Giants came out on top and even today 25 years later, Mr Norwood is still fighting his demons in Tampa and The Buffalo Bills have still not managed to win a Super Bowl…
Super Bowl XXV: Bills vs. Giants highlights
2. New York Giants – New England Patriots 17-14
Glendale 2008, February 3
David Tyree; a leaping one-handed catch!
This is one of the greatest upsets in the history of sports. New England Patriots came into the Super Bowl XLII with a straight 16-0 win in regular season and the Giants had a record of 10-6 before entering the playoffs. The Patriots were 12-point favorites and that says a lot!
When the clock showed 2.39 left to play, the Patriots were in command with a 14-10 lead. This is when the Eli Manning, David Tyree and Plaxico Burress show starts. Manning had a great outing and become the MVP of the game with 255 yards and two touchdowns. Manning marched fast down the field and when he hits David Tyree with a pass, the catch is a Kodak moment of all times. Manning barely survives Patriots blitz, yet somehow, he escapes from his passing pocket to throw a deep ball to Tyree who is in the middle of traffic and with one hand gets the ball and takes it down with the help of his helmet.
It is one of the greatest catches of all time and still today, the Patriots' Rodney Harrison feels sick when he sees the catch on TV. Manning then converts to wide receiver Plaxico Burress for a touchdown with 35 seconds left. The New England Patriots could not come back and the upset was a fact. 17-14 to New York Giants.
Super Bowl XLVI: Giants vs. Patriots highlights
1. New England Patriots – Seattle Seahawks 28-24
Glendale 2015, February 1
The interception on the goal line!
This game is the best Super Bowl I have ever witnessed. It had just about everything you want to see in a game with two superb teams really thriving all night long.
It all ended at the New England Patriots goal line. With a pass that Malcolm Butler anticipates and intercepts from Seattle's quarter-back Russell Wilson. Still today, even the offensive line of the Seattle Seahawks are wondering what happened. The game is on the line. Patriots are leading by four points. Seattle are at the goal line with four chances to win the game. To repeat the 2014-win and win back-to-back Super Bowls. You are knocking on Patriots door to seal the deal. Then it all backfires for Seahawks. Everybody is expecting a run call to "Beast Mode" (Marshawn Lynch). Everybody except Malcolm Butler who see's the playcall early. It will be a pass to the outside wide receiver. Butler steps in, intercepts the ball and goes to the ground. Patriots ball. Patriots with the win.
Tom Brady, one of the best to ever play the game, jumps around on the field like a small child and can not believe the playcall. New England Patriots let the time run out and Thomas Edward Patrick Brady Jr. wins his fourth Super Bowl ring.
Super Bowl XLIX: Patriots vs. Seahawks highlights
That was my 5 greatest Super Bowl moments, which are yours? Let us know on Facebook!
And hey, who do you think will win Super Bowl LIV?
Brian from Team Coolbet