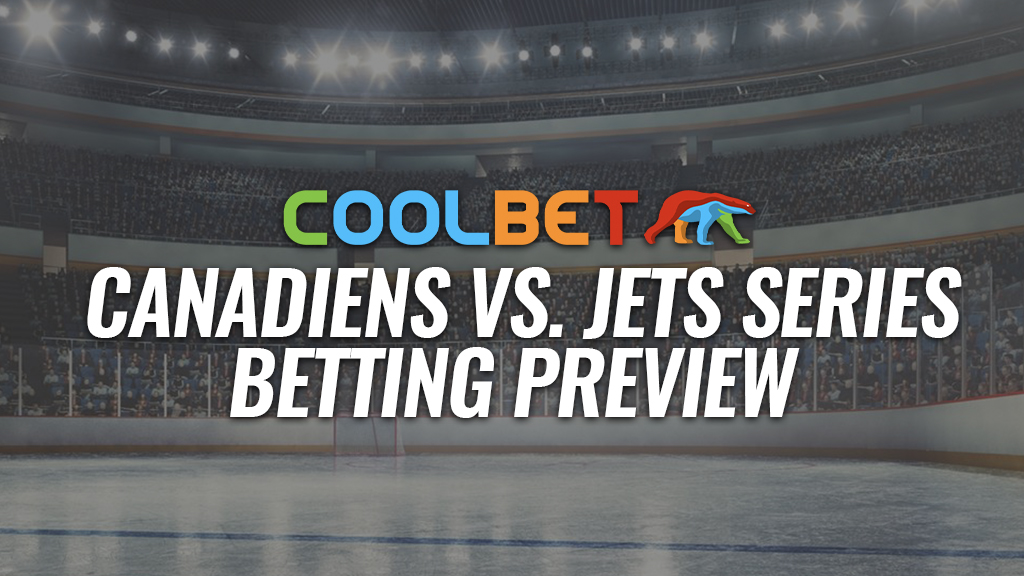 Montreal vs Winnipeg Series Betting Preview
The Scotia North Division final is set and just as everyone predicted, it will feature a matchup between the Winnipeg Jets and Montreal Canadiens.
Winnipeg handled their first-round matchup in sweeping fashion over Connor McDavid and Edmonton, a series that included three overtime finishes in games two through four. While the Jets were making quick work of the Oilers, the Habs were refusing to go down without a fight in their series with the Toronto Maple Leafs.
The Canadiens were pushed to the brink of elimination when Toronto took a 3-1 series lead back home for game five. Both games five and six went to overtime after Montreal blew a three and two to nothing lead in each respectively, going on to ultimately prevail in the extra frames. It then came down to a matchup between game seven Carey Price and a franchise that has not won a playoff series since 2004, where the former prevailed, stopping 30 shots and helping the Habs take a 3-1 victory into the second round.
With both underdogs making it through their first-round matchups of these North Division playoffs the oddsmakers have the opening series line in favour of Winnipeg:
Tale of the Tape
One of the biggest storylines coming into this series is the goaltending matchup between Connor Hellebuyck and Carey Price. The two former Vezina Trophy winners have had good starts to their 2021 postseason campaigns, Hellebuyck boasting a 1.60 goals against average (GAA) alongside a .950 save percentage (SV%) in four starts, while Price has managed a 2.24 GAA and .932 SV% in his seven starts. In the nine meetings between the two clubs this season, Hellebuyck posted a 6-3 record with a 2.67 GAA and .916 SV%, but Price only made four starts vs. the Jets, where he went 2-2 behind a 3.01 GAA and .903 SV%.
When it comes to the offense, both teams will rely on their depth. This season Winnipeg had six players with 30+ points and five players with 15+ goals, while Montreal rostered four players with 30+ points and three with 15+ goals.
The Jets are led by centre Mark Scheifele, who had 63 points in 56 games during the regular season along with five points to start the playoffs (tied for the team lead with captain Blake Wheeler). Scheifele had seven points against the Habs this season (one goal, six assists) in just under 20 minutes of time on ice/game.
Montreal's top scorer this season was Tyler Toffoli (signed as a free agent in the offseason), who had 44 points on the year, adding five of his own in the first round of the playoffs (team lead). In nine games this season vs. Winnipeg, Toffoli potted six goals (including two game winners) while adding three assists.
Where's the Edge?
Forwards: Winnipeg
There are not many teams that roll as deep as Winnipeg. Their top-six or even top-nine for that matter can match almost any team in the NHL. Sprinkle in stars like Mark Scheifele, Blake Wheeler, Kyle Connor and Nikolaj Ehlers to the mix and it's a recipe for success up front. Montreal has some great young talent, but the experience and skill is a lot more proven on the Jets side and that's why they get the edge.
Defense: Montreal
Outside of a few household names, the defense on both sides is pretty unknown. One of the biggest question marks for the Jets over the last couple years has been their d-core after they lost Jacob Trouba, Dustin Byfuglien and Tyler Myers from their deep playoff run in 2018. With that being said, they have added the likes of Neal Pionk and Dylan DeMelo, who have been solid editions to their backend. In terms of scoring, Montreal has the leading defenseman for this series in Jeff Petry, but after a quiet first round they will need him to step into a more prominent role as he did in the regular season (42 points). The slight edge in the defensive department comes in the likes of team defense. Montreal plays a strong two-way game and blocks a ton of shots, if they get up early expect them to clog up the middle of the ice; they cannot afford more late game collapses like they had in round one.
Special Teams: Winnipeg
The clear advantage in this series is special teams. On the season, Winnipeg posted the leagues seventh best powerplay and has ranked fourth in the playoffs in that department converting on 30% of their opportunities. They also had the league's 13th best penalty kill in the regular season and have the fifth best in the postseason. Stack that up against a Montreal powerplay that went 0-for-14 to start their first round and ranked 17th in the league on the season. Montreal was able to limit the powerplay goals against in the first round, but they were playing a Maple Leafs team that struggled to convert powerplays in the back half of the season. They will have a much bigger test this time around and the Jets will make the most of their special team's opportunities.
Goaltending: Montreal
It could have easily gone either way on this one. Both goalies are battle-tested and have proven their worth at the top level, but at the end of the day one of these goalies is named Carey Price. Price has arguably been the best goalie of the past generation and even after being injured towards the end of the season, he looked sharp when he needed to be against Toronto. Throw in the fact that he has 74 career playoffs starts (over twice as many as Hellebuyck) alongside a 2.41 GAA and .919 SV%, it's hard to fade Carey Price.
Final Prediction: Jets (-127) in 6