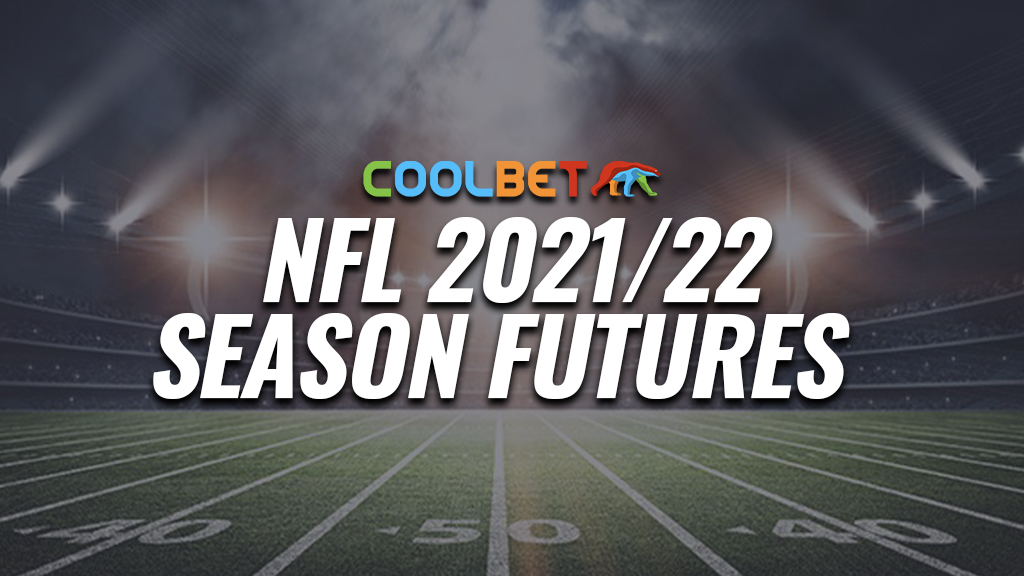 NFL 2021/22 Season Futures
It's never too early to take a look at some NFL Super Bowl, Conference and Divisional odds. With high expectations that fans will return to stadiums in greater capacities for the 2021 season, home-field advantage becomes that much more important for every team. Study the schedules and updated rosters to find what picks you value for one of the most popular professional sports leagues in North America.
After back-to-back Super Bowl trips including a victory at LIV, Patrick Mahomes and the Kansas City Chiefs (+525) are top favourites to win the Lombardi Trophy ahead of this season's play. The defending champion Tampa Bay Buccaneers (+800), who will return all 22 Super Bowl starters from last season, sit in second position and lead the betting odds for the NFC (+400). And even with all the uncertainty surrounding Aaron Rodgers and the Green Bay Packers (+1400), they remain the expected favourites to come out of the NFC North (-118).
NFL – Super Bowl LVI Winner
Kansas City Chiefs +525
Tampa Bay Buccaneers +800
Los Angeles Rams +1200
Green Bay Packers +1400
Baltimore Ravens +1400
Buffalo Bills +1400
San Francisco 49ers +1400
Cleveland Browns +1600
Denver Broncos +2000
New England Patriots +2500
Seattle Seahawks +2500
Indianapolis Colts +2500
Miami Dolphins +2800
New Orleans Saints +3000
Tennessee Titans +3000
Los Angeles Chargers +3000
Dallas Cowboys +3200
Arizona Cardinals +3200
Pittsburgh Steelers +3200
Atlanta Falcons +5000
Minnesota Vikings +5000
Chicago Bears +5000
New York Giants +6500
Carolina Panthers +6500
Las Vegas Raiders +6500
Washington Football Team +6500
New York Jets +10000
Philadelphia Eagles +10000
Cincinnati Bengals +10000
Jacksonville Jaguars +10000
Houston Texans +15000
Detroit Lions +15000
NFL – AFC Conference Winner
Kansas City Chiefs +265
Baltimore Ravens +700
Buffalo Bills +700
Denver Broncos +800
Cleveland Browns +900
Miami Dolphins +1400
New England Patriots +1400
Indianapolis Colts +1400
Tennessee Titans +1600
Los Angeles Chargers +1600
Pittsburgh Steelers +1600
Las Vegas Raiders +3200
Jacksonville Jaguars +4000
New York Jets +5000
Cincinnati Bengals +5000
Houston Texans +8000
NFL – NFC Conference Winner
Tampa Bay Buccaneers +400
Green Bay Packers +600
San Francisco 49ers +600
Los Angeles Rams +600
New Orleans Saints +1200
Seattle Seahawks +1200
Dallas Cowboys +1200
Arizona Cardinals +1400
Carolina Panthers +2500
Atlanta Falcons +2500
Minnesota Vikings +2500
Chicago Bears +2500
Washington Football Team +2500
New York Giants +2700
Philadelphia Eagles +3500
Detroit Lions +5000
NFL – AFC East Division Winner
Buffalo Bills -147
Miami Dolphins +350
New England Patriots +375
New York Jets +2200
NFL – AFC North Division Winner
Baltimore Ravens +120
Cleveland Browns +150
Pittsburgh Steelers +450
Cincinnati Bengals +2800
NFL – AFC South Division Winner
Indianapolis Colts +105
Tennessee Titans +130
Jacksonville Jaguars +850
Houston Texans +2200
NFL – AFC West Division Winner
Kansas City Chiefs -250
Denver Broncos +525
Los Angeles Chargers +575
Las Vegas Raiders +2000
NFL – NFC East Division Winner
Dallas Cowboys +135
Washington Football Team +260
New York Giants +435
Philadelphia Eagles +450
NFL – NFC North Division Winner
Green Bay Packers -118
Minnesota Vikings +275
Chicago Bears +350
Detroit Lions +2200
NFL – NFC South Division Winner
Tampa Bay Buccaneers -167
New Orleans Saints +300
Atlanta Falcons +800
Carolina Panthers +1000
NFL – NFC West Division Winner
Los Angeles Rams +180
San Francisco 49ers +200
Seattle Seahawks +325
Arizona Cardinals +575